Every parent of a child attending Cliffoney National School automatically becomes a member of the Parents' Association.
As defined in the Education Act 1998, a Parents' Association is the structure through which the parents in a school can work together for the best possible education for their children. The Parents' Association works with the Principal, Staff and Board of Management to build effective co-operation and partnership between home and school.
Our Parents' Association is affiliated with the National Parents Council, the representative organisation for parents of children attending primary school. The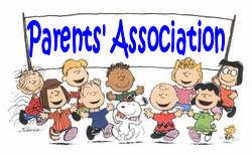 National Parents Council provides guidelines and training for PA members.
We are very fortunate to have the support of a very hardworking and dedicated Parents' Association in Cliffoney N.S.
Chairperson:
Secretary:
Treasurers: Mrs. Evelyn Blanc / Ms. Mary Barry
The Parents' Association meet on a regular basis and discuss school related matters and fundraising initiatives. All parents are advised in advance of meetings via the Text-a-Parent service.